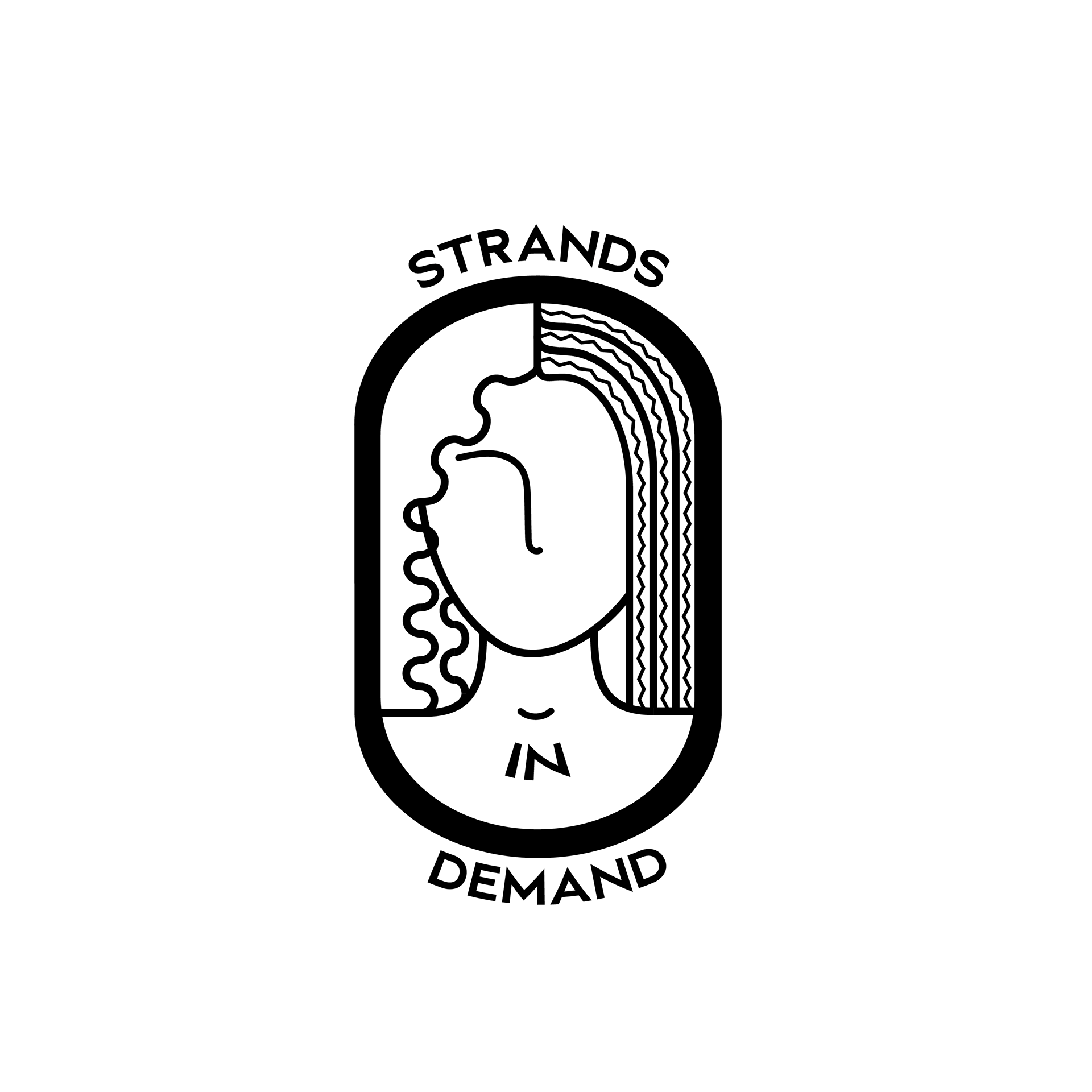 Deliverable:
Branding, Logo, Mockups
Creative Role:
Designer, Illustrator
Tools:
Adobe Photoshop, Adobe illustrator
Brief
Strands in demand is a haircare company i have co-founded with my sister to provides wigs and hair accessories. We are launching with a range of natural looking braided hair wigs. For this project i wanted to create a clean and futuristic brand identity and logo.
Logo Inspiration / variations
For the logo, we wanted something that represents the various hairstyles the brand will have to offer. Both natural looking and braided styles. 
To begin with, I wanted a logo that was more of a typographic logo, where the S in 'strands' is illustrated to look like a braid. For this i looked at different braids as well as braid styles. 
I created the following typographic logos below, however with the first idea I found that the braid looked more like a rope braid than hair. With the second ideation, it didn't emphasis with the natural hair style theme that the brand encompasses. 

So I decided to look more into graphical logos and wanted a way to convey the diversity in the different types of hairstyles the company has to offer. For this I looked at line art style logos for inspiration and decided to draw the braid in a more geometric style.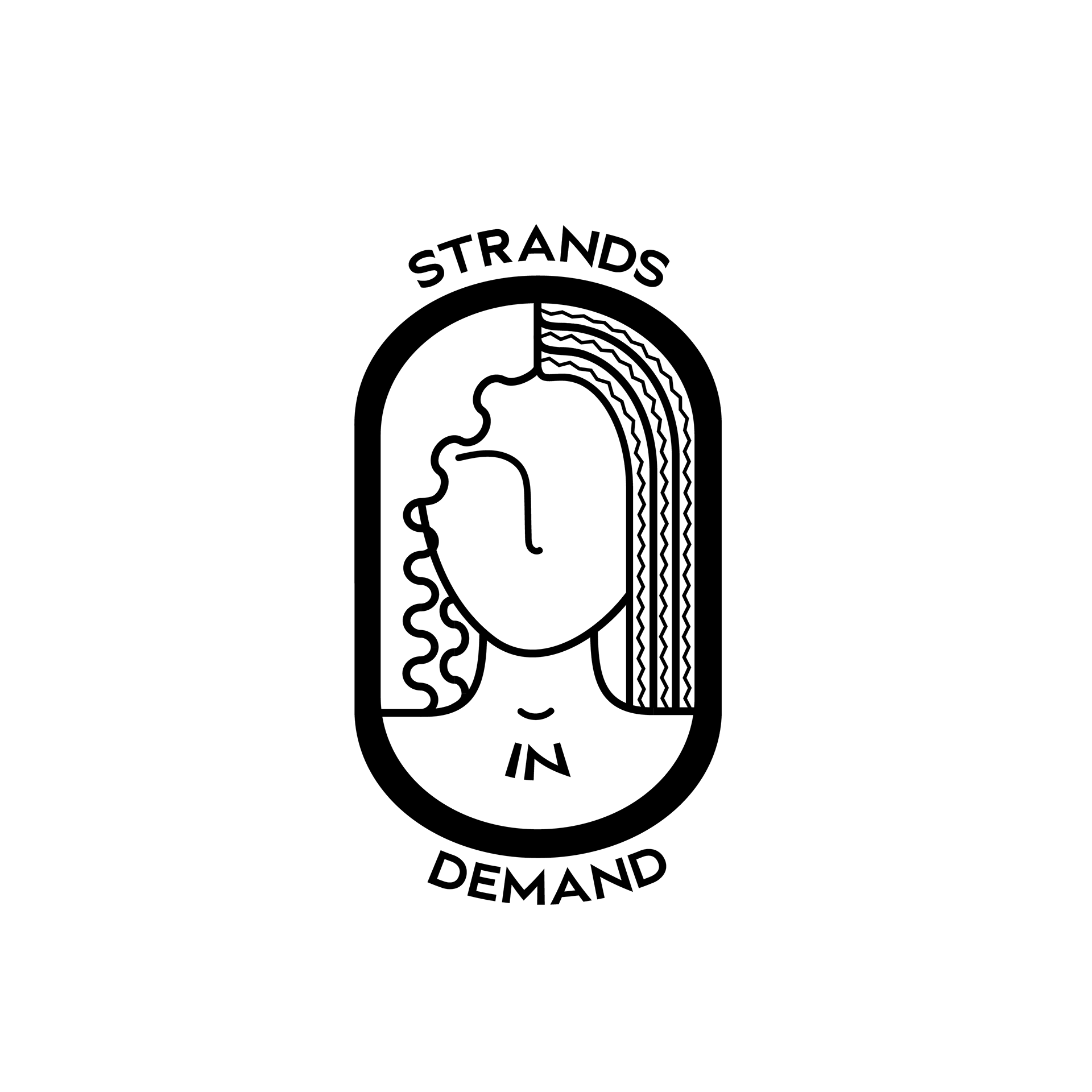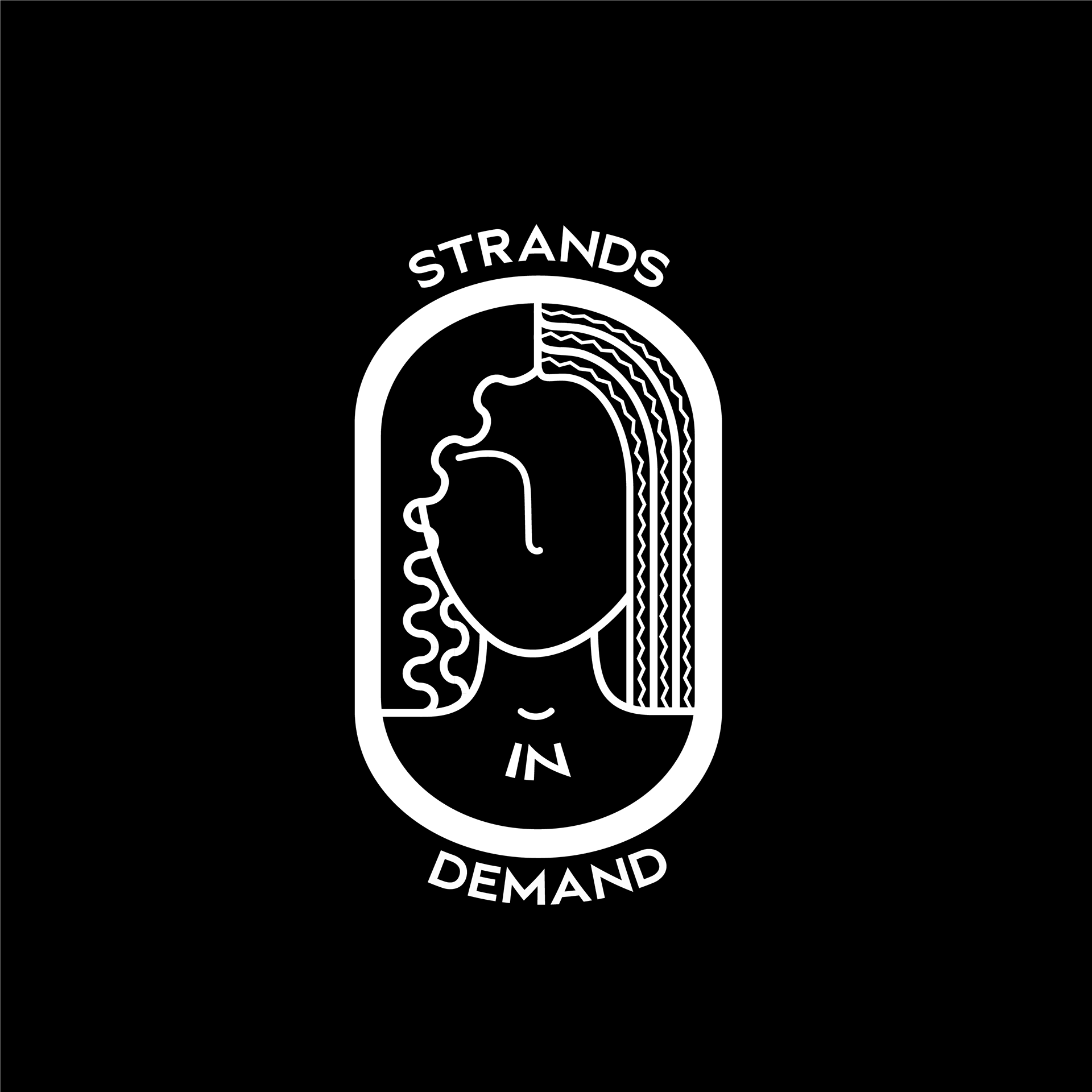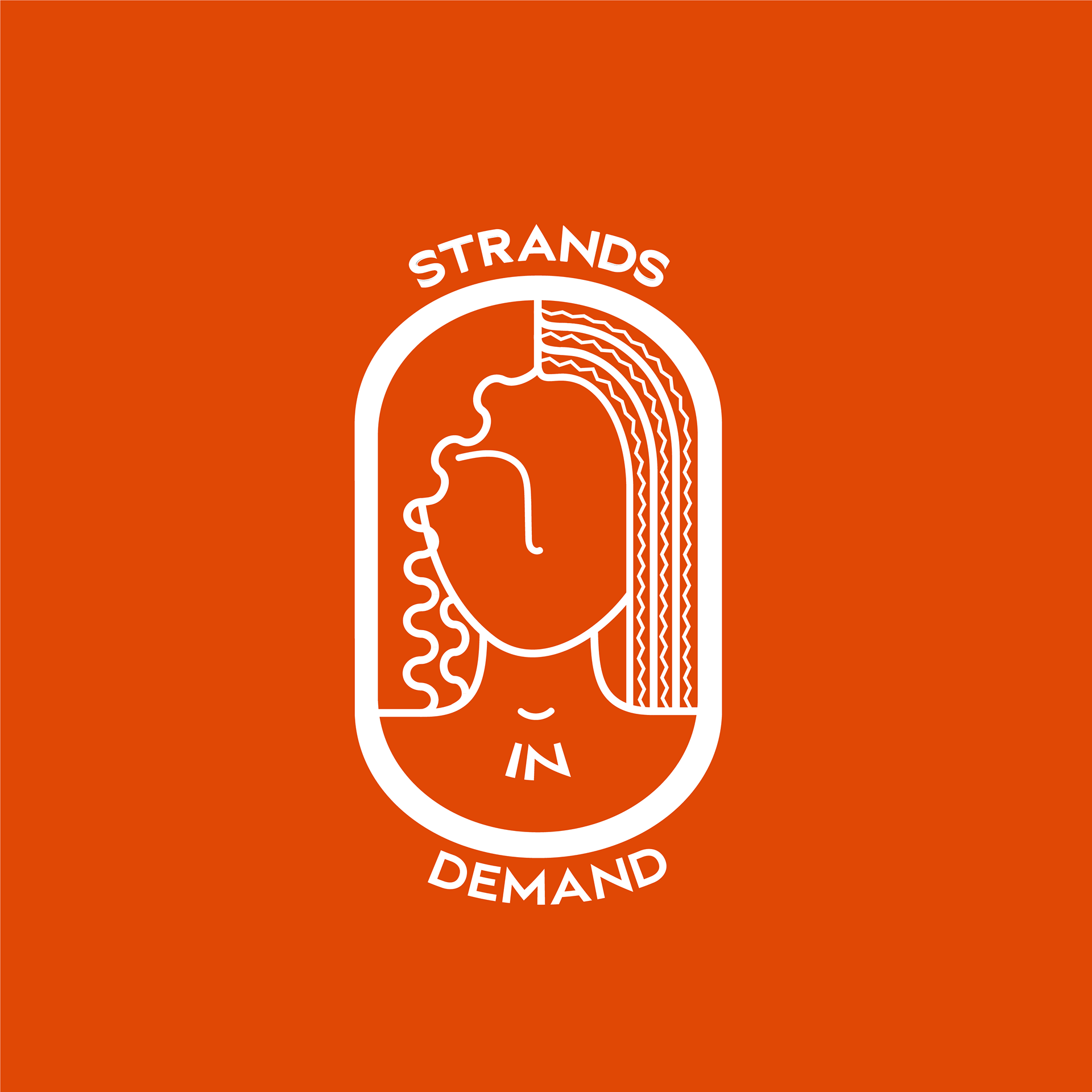 Below i played around with the chrome effect on photoshop, to give a futuristic look.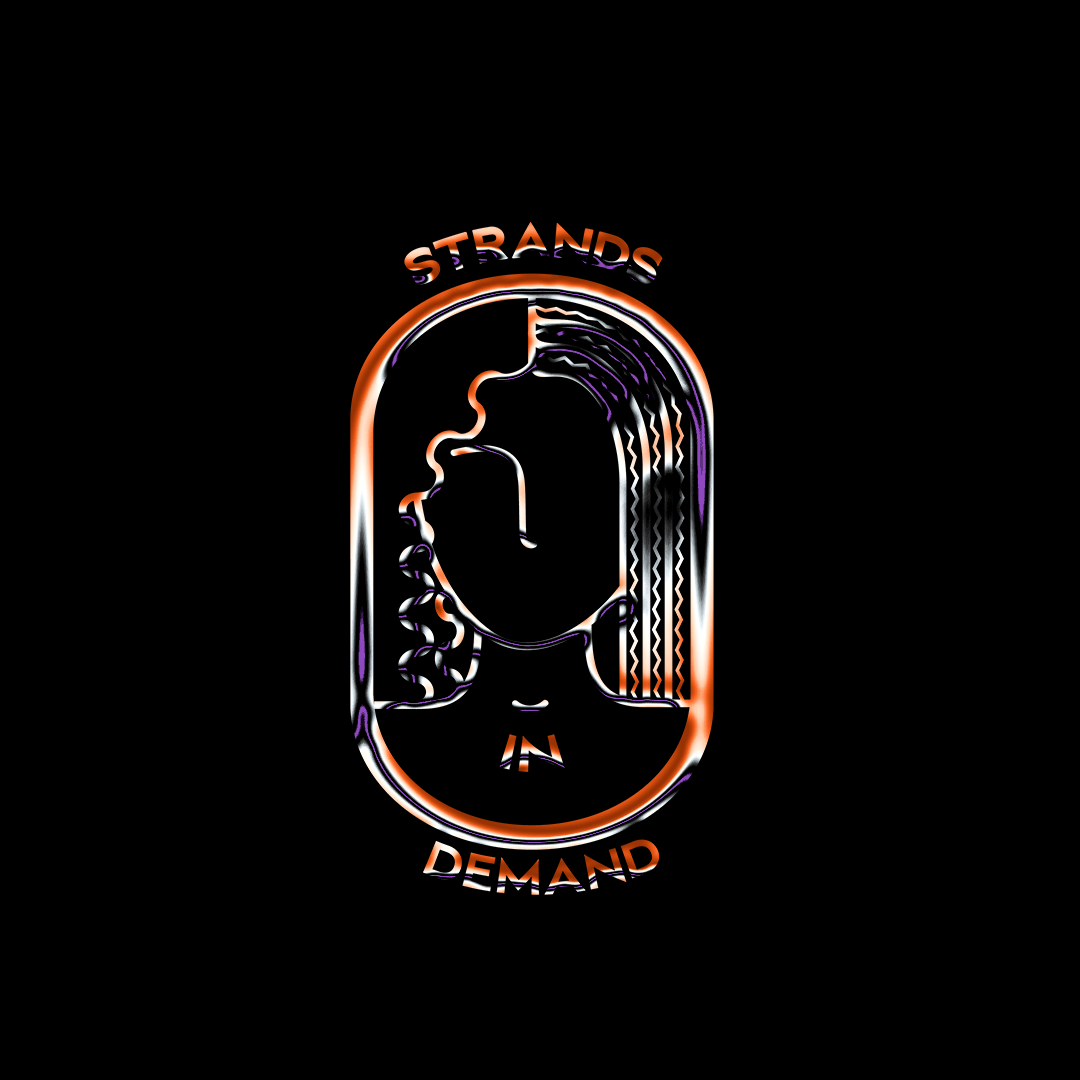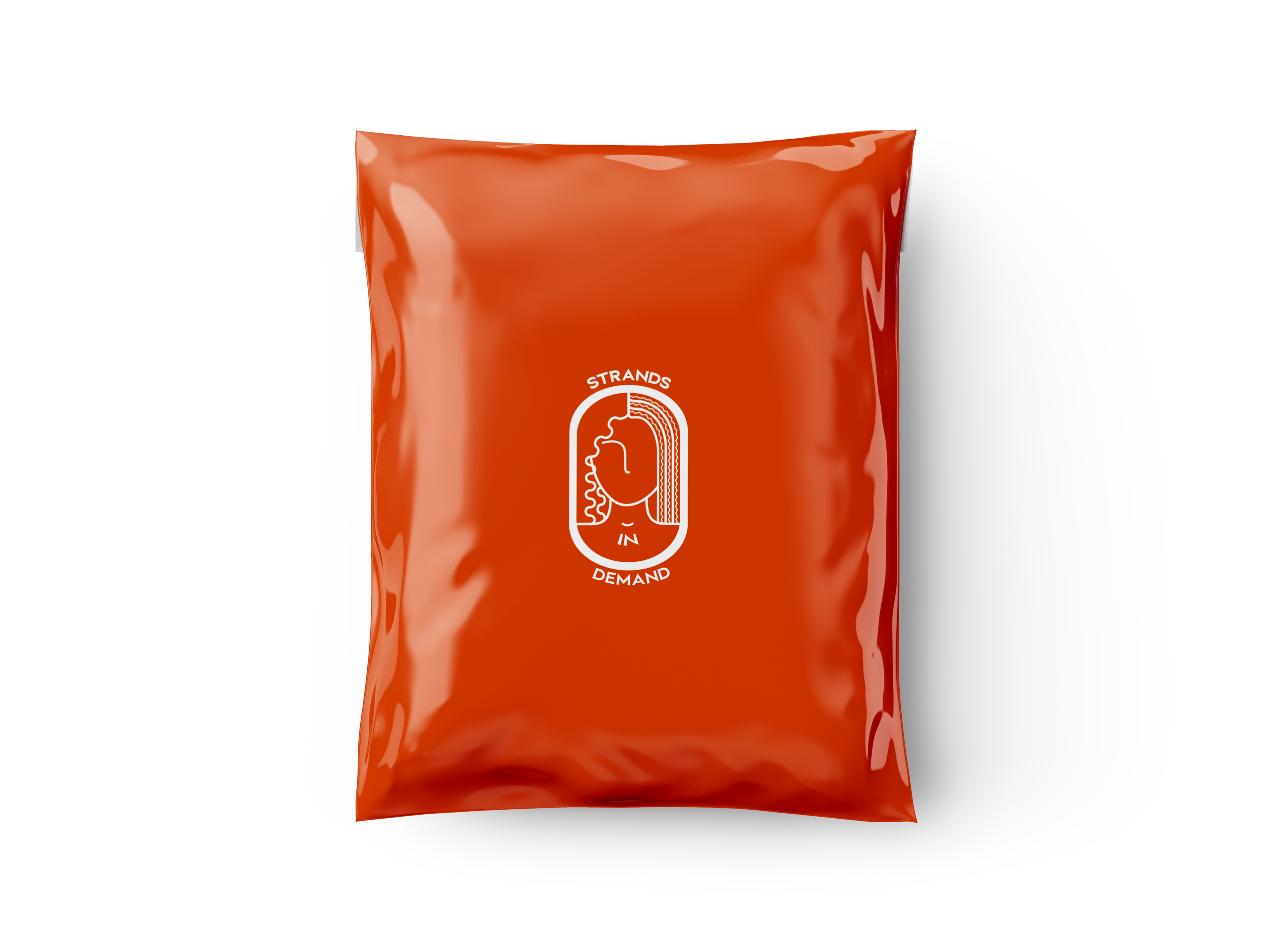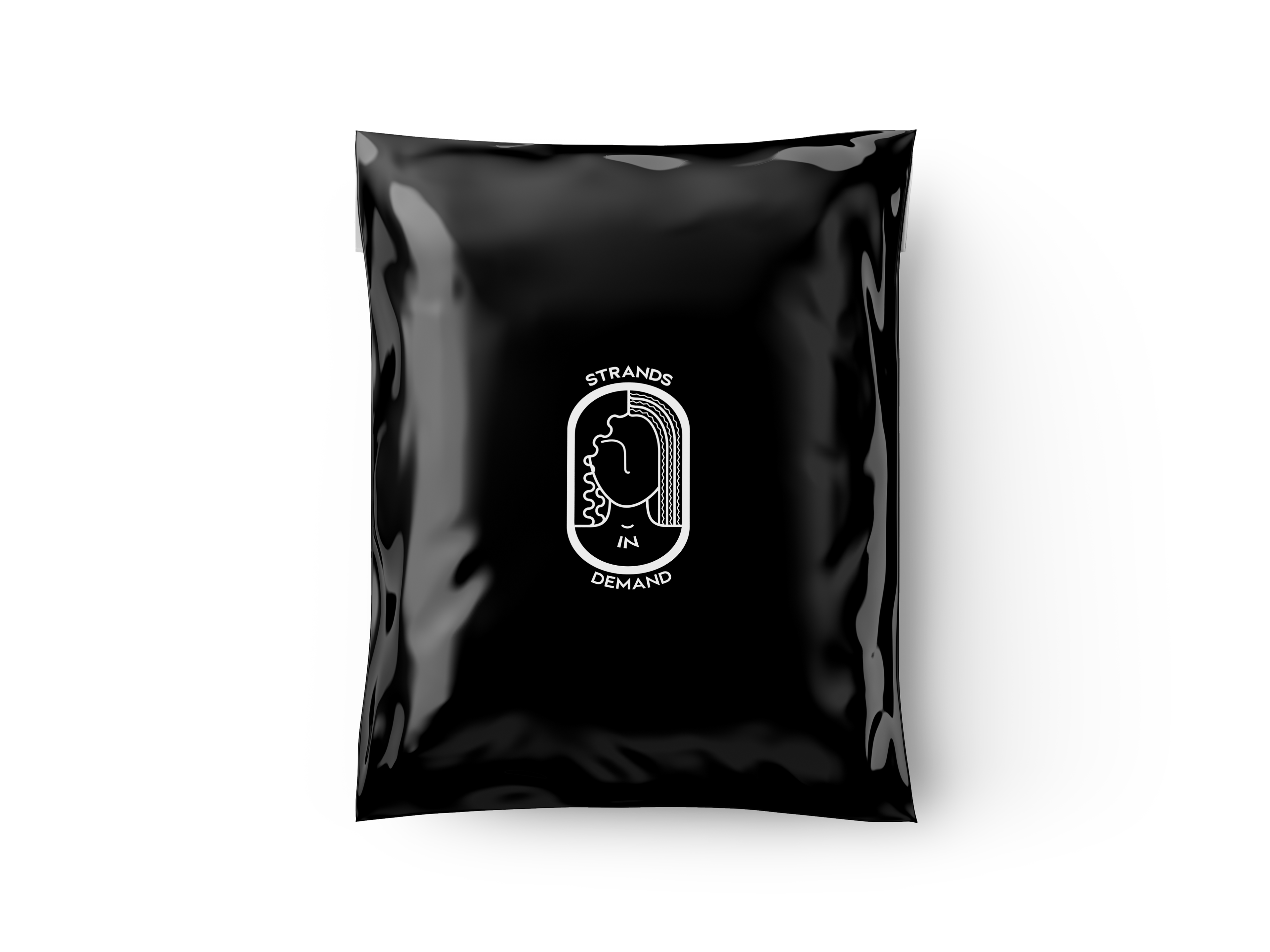 Business Cards
Front (Left), Back (Right)